The Urban Commons of Culture is a platform for the study of self-organisation, collective action and common-pool resources in culture and the creative industries – past and present,  and in urban contexts across the world.
Our goal is to bring together researchers and practitioners to exchange ideas on how these notions can help us understand how culture and creativity develop and thrive in cities. And yes, we'll admit it, our interest also springs from the belief that thriving urban cultures are open, inclusive and collaborative.
This online platform allows us to discuss and present our academic research  in a less academic way and to reach out to other parties who are interested in these topics.  That is why we selected the following four formats for contributions:
–         Editorials/Common(s) thoughts (our think pieces)
–         A commons diary (from different cities across the globe)

–         Reviews (books etc.)
–         Not blinded by science (science on the commons made simple)
Why cities and commons and culture?
We study the development of arts, culture and creative industries.
Our first entry point is the city. Traditionally, culture and the creative industries have tended to gravitate towards (certain) cities. Research has suggested that in general these activities benefit from being in urban environments and vice versa, but to what extent and how exactly is still up for debate and dependent on historical and local contexts.
Out second entry point is the commons. The commons are currently a hot topic and increasingly presented as an alternative to market and state organization (think of energy provision or social security (broodfondsen), but also Wikipedia and Linux). Not surprisingly then, academic and popular platforms and events on urban commons (from community gardens to housing development). The term is also become more prominent in discussions in the fields of arts, culture, and creative industries, but has been empirically understudied and underconceptualized. This is what prompted us to join forces and take on this topic.

We start with some overarching questions. What does self-organisation, commoning, and collective action in arts, culture and the creative industries look like? What governance structures support or hinder them? How do they changed over time and in place? And ultimately, how do they shape the success and resilience of urban culture and the creative industries?
Our take on the commons
We don't exclusively study commons, but rather try to find out how the notion of the commons can helpt us to understand various kinds of social organisation in cultural and creative industries. Others have written extensively on definitions (see for instance the 'new to the commons' posts by David Bollier), but here are some key elements.
Commons refer to a resources that are shared by a group of people. Often, the commons comprise those resources and assets without clear property rights. In this sense it is close to 'common-pool resources'.

Commons are about social relations. As pointed out by Nobel Prize winner Elinor Ostrom, sets of rules are needed in order to exploit resources collectively. These are not universal or static, and they are defined and negotiated within social relationships. This also means there is not a single recipe for a commons, but that there are what Ostrom called 'design principles'.

Commons may also be understood as an activity, historian Peter Linebaugh has argued. It's more than an idea or a material resource, it's about engaging with resources through labour, and about 'making common'.
Commons have become a umbrella concept for many different kinds of activities and organisations. And that's way historian Tine De Moor prefers to talk about institutions for collective action instead, and these may include commons.
Commons are also seen as a social movement countervailing market and government action, or even as a (sometimes activist) mindset with concern for social inclusion, equal access to resources, and the environment.
Where to start?
As complex as it all is, for now we start with the first element. We're busy working on ways in which we can identify common-pool resources in  cultural and creative industries.
Empirical studies have identified a variety of common pool resources in cities: specialized skilled labour and related knowledge, dedicated institutions and third spaces, venues and festivals where people can meet and exchange ideas, but also more generic and abstract resources such as trust and quality of place. While cities cannot function properly without these common pool resources, they tend to be undersupplied through market allocation. How, then, are these resources created and maintained in urban contexts? Which forms of orgainsation can be identified and what makes them effective?
To address these questions, we focus on how these common pool resources function in relation to one of the mainstays of contemporary urban economies, namely the cultural and creative industries: those economic activities in which the symbolic or aesthetic qualities of the goods and services is the main selling point. By looking at a wide array of concrete examples of how all kinds of cultural activities are boosted, buttressed, and enabled by common pool resources we will be able to present a rich, empirically informed panorama of forms of self-organisation, commoning, and collective action.
What does this mean?
We report on our research approach and  findings on this website.
We reflect on cultural expressions that have to do with our theme, such as movies or artworks.
We invite colleagues to share ideas on this website, and we reflect on their work.
We irregularly organise public and expert meetings.
We try to motivate students to further explore this topic in their own research.
The Urban Commons team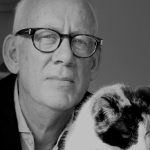 Robert C. Kloosterman is Professor of Economic Geography and Planning at the Universiteit van Amsterdam. His research is guided by questions about how the social, economic and cultural transition of advanced urban economies that gathered pace after 1980 has affected cities and why different outcomes have emerged. He has published extensively in English language journals on urban issues such as labour market developments in urban areas, migrant entrepreneurship, and on cultural industries, especially music and architectural design, and planning issues related to cultural amenities. He is head of the research group Geographies of Globalisations.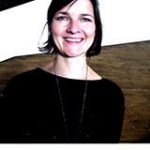 Amanda Brandellero is an economic geographer, whose research centres on questions of cultural production and diversity in urban settings. Her current research focuses on global cultural flows, and the emergence and globalisation of a market for contemporary art in Brazil. Her PhD research was awarded the Dutch Boekman Award and the European Cultural Policy Research Award for its contribution to academic and policy discussions on migrant cultural entrepreneurship in Europe.
Cla
artje Rasterhoff is a historian specialized in the development of creative industries since 1550 up to the present. She currently works as assistant professor Urban History and Digital Methods and as researcher in the program Creative Amsterdam: An E-Humanities Perspective (CREATE) at the Faculty of Humanities at the University of Amsterdam. Her 'commons' project concerns the evolution of informal and formal cultural spaces in early modern and modern Amsterdam.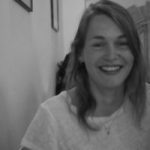 Rosa Koetsenruijter is coordinator at the Centre for Urban Studies. She is a graduate of the Research Master Urban Studies (cum laude) and the bachelor Human Geography and Urban Planning (cum laude) at the University of Amsterdam. In 2018 she has, together with prof. Robert C. Kloosterman, researched the current state of the Dutch architectural sector.
Sponsored by
Centre for Urban Studies, University of Amsterdam
Creative Amsterdam: An E-Humanities Perspective (Centre for Heritage and Identity), University of Amsterdam