The Urban Commons of Culture is an international platform for the study of  self-organisation and collective action in culture and the creative industries – past and present,  and in urban contexts across the world. Our goal is to bring together international researchers and practitioners to exchange ideas on how the notion of commons can help us understand how culture and creativity develop and thrive in cities. And yes, we'll admit it, our interest in the commons also springs from the belief that thriving cultures and creativity are open, inclusive and collaborative.
Our approach is to ask questions rather than provide definitive answers. What do institutions for self-organisation and collective action in culture and the creative industries look like in past and present? How have they emerged, flourished or failed? What governance structures support or hinder them? How have they changed over time and in place? And ultimately, how do they shape the success and resilience of urban culture and the creative industries?
Our entry point is the city. Traditionally, culture and the creative industries have tended to gravitate towards cities. Of course, neither these industries nor cities exist in isolation, so inter-urban relations also deserve our attention.
We strive to make this space jargon-free and accessible to all. That is why we selected the following four formats for contributions:
–         Editorials/Common(s) thoughts (our think pieces)
–         A commons diary (from different cities across the globe)

–         Reviews (books etc.)
–         Not blinded by science (science on the commons made simple)
Why urban commons and culture?
A commons is a resource that is shared by a group of people. According to a more precise definition, based on the work by Nobel Prize winner Elinor Ostrom, the commons comprise those resources and assets without clear property rights. Potential beneficiaries are, therefore, hard to exclude, while market allocation is hard to establish. Empirical studies have identified a variety of common pool resources in cities: specialized skilled labour and related knowledge, dedicated institutions and third spaces, venues and festivals where people can meet and exchange ideas, but also more generic and abstract resources such as trust and quality of place. While cities cannot function properly without these common pool resources, they tend to be undersupplied through market allocation. How, then, are these resources created and maintained in urban contexts? Which forms of collective action can be identified and what makes them effective?
To address these important questions, we focus on how these common pool resources function in relation to one of the mainstays of contemporary urban economies, namely the cultural and creative industries: those economic activities in which the symbolic or aesthetic qualities of the goods and services is the main selling point. By looking at a wide array of concrete examples of how all kinds of cultural activities are boosted, buttressed, and enabled by common pool resources we will be able to present a rich, empirically informed panorama of forms of collective action.
The Urban Commons team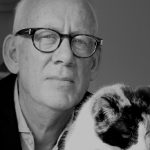 Robert C. Kloosterman is Professor of Economic Geography and Planning at the Universiteit van Amsterdam. His research is guided by questions about how the social, economic and cultural transition of advanced urban economies that gathered pace after 1980 has affected cities and why different outcomes have emerged. He has published extensively in English language journals on urban issues such as labour market developments in urban areas, migrant entrepreneurship, and on cultural industries, especially music and architectural design, and planning issues related to cultural amenities. He is head of the research group Geographies of Globalisations.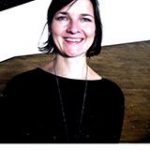 Amanda Brandellero is an economic geographer, whose research centres on questions of cultural production and diversity in urban settings. Her current research focuses on global cultural flows, and the emergence and globalisation of a market for contemporary art in Brazil. Her PhD research was awarded the Dutch Boekman Award and the European Cultural Policy Research Award for its contribution to academic and policy discussions on migrant cultural entrepreneurship in Europe.
Cla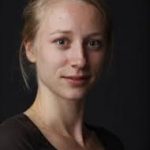 artje Rasterhoff is an urban historian, specialized in the development of creative industries since 1550 up to the present. She currently works as project coordinator and postdoctoral researcher in the program Creative Amsterdam: An E-Humanities Perspective (CREATE), in the department of Media & Culture at the University of Amsterdam. Central questions in her research are: why do some places and times experience extraordinary levels of creativity? And, how far back can we trace the local roots of contemporary artistic and cultural activities, in the Netherlands and beyond? Since 2007, she's explored these questions in her research and teaching on urban development, art markets, and creative industries.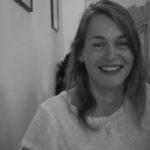 Rosa Koetsenruijter is a Research Master Student Urban Studies at the University of Amsterdam. She has a specific interest in both economic and environmental geography. Most of her research concerns the cultural industries, an interest that stems from the academic debate surrounding the importance of this type of industries for the urban realm, and on the other hand from the upbringing by her father, mother and sister who are all, in their own ways involved in the Dutch cultural sector.
Sponsored by
Centre for Urban Studies, University of Amsterdam
Creative Amsterdam: An E-Humanities Perspective (Centre for Heritage and Identity), University of Amsterdam